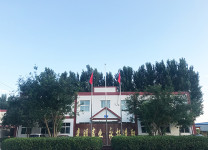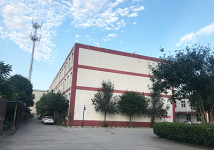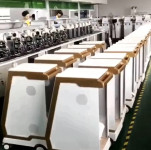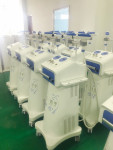 Athmed & Aesmed Photoelectric Technology Co., Ltd established in 2009, a Professional Portable Beauty Machine Supplier. We have independent R & D centers, sales and after sales service departments. At the same time, we can provide professional technical support and after-sales service in the first time.
Since 2009, Athmed & Aesmed already built 3 branches in China, Beijing, Langfang (Hebei) and Wuhan (Hubei). Also, built 1 branch in Japan (Tokyo). At present, our products include 808nm diode laser, IPL/OPT, RF, water oxygen, vacuum / cavitation / lipo laser / Cryolipolysis system, HIFU, Nd Yag, 980nm laser, ESWT, microneedle, home beauty equipment, etc. About 50 models are exported to the global market.
Professional customization(OEM & ODM)
Our professional engineers and advanced equipment which can enable us to design and manufacture new products according to the buyer's requirements. Providing customers with the ability to tag buyers and design services makes us an attractive choice.
Quality is Life, Integrity is Fundamental, Efficiency is Key, Sharing is Theme. Athmed & Aesmed have been working hard and are determined to make every entrepreneur of the beauty industry able to purchase high-quality and cost-effective portable beauty equipment.
1. Replace the new machine - If within 30 days of receiving the goods (* Take the date of receipt of the goods logistics as the actual date of receipt), it is found that the machine is not working properly (except for non-human or other malicious acts), we replace the new machine for free.
2. Damage to the goods - If on the day of receipt of the goods (* Take the date of receipt of the goods logistics is the actual receipt date), the appearance damaged is founded, please take the photo or video and send it to our staff at the first time, we can help you find the corresponding logistics to compensate;
3. Warranty - The mainframe of all our machines provides a 13-month warranty and free replacement of accessories within 6 months. (*Except for non-human or other malicious acts)
For specific product warranties, please refer to your quote/invoice. We consider that you need to provide customers with a one-year warranty after purchase, so our company will provide you with more than one month of inventory time, reducing your stress. I hope this will give you peace of mind and confidence to work with us on a regular basis.
(*Because there are a large number of shipments and purchases every day, we regret that we cannot accept the return of the wrongly ordered item or the wrong part number. If special exceptions are approved, the restocking fee will be assessed. If you have any questions, please contact us at michelle@aesmedlaser.com.)
Athmed&Aesmed employees have monthly skills training in cosmetic equipment operations to consolidate their expertise and how to use the machine for optimal results.